As from Tuesday 24th March most complementary therapies have been advised not to work. Osteopathy is classed as primary healthcare and as such there will be appointments available to those in acute pain only. Reception is currently closed and we will be offering online appointments from later today via online booking.
Wishing you Health and Peace of Mind
We will be offering a free online guided meditation session and breathing training for stress reduction on the 1st April. If you are on our mailing list you will hear from us soon.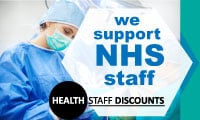 Welcome to York Natural Health
We are dedicated to creating a centre of excellence for natural health care for all. Each patient, whether experiencing a physical or emotional challenge can expect us to support, care and empower them to experience the best possible health and wellbeing.
Our aim is to stimulate your body's healing response, to bring improved health and wellbeing naturally. All our practitioners are fully qualified, registered and insured, ensuring that patients feel safe, confident and comfortable being treated by them.
We look forward to helping support your health and wellbeing naturally.
Call reception on 01904 788411
[fusion_events cat_slug="" number_posts="4″ columns="4″ picture_size="cover" class="" id=""][/fusion_events]